Disabled veterans seeking benefits must apply and receive a disability rating before collecting. The VA assigns disability ratings based on the severity of the veteran's condition. They also consider how that disability will impact their life moving forward and their ability to earn an income. Disability ratings range from 0 to 100 using VA's Schedule for Rating Disability. Multiple disabilities will each receive their own disability rating. If the VA assigns you a 100 percent VA disability rating, you can receive the maximum compensation.
In 2020, the VA disability rates increased by 1.6 percent. Disabled veterans with a 100 percent VA disability rating can collect more compensation if they have a spouse, parents, and children. How much can you receive? Here are the newest rates for disabled veterans with 100 percent VA disability ratings.
Types of 100 Percent VA Disability Ratings
As you may imagine, there is considerably higher compensation when the VA assigns a
100 percent disability rating
. As such, many disabled veterans seek this approval. The VA assigns a disability rating based on the severity of the service-related condition. A 100 percent disability rating is the highest rating there is.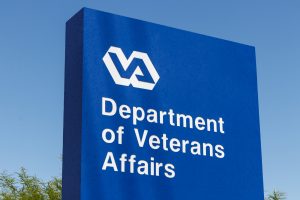 A disabled veteran may achieve this rating in one of two ways:
A service-connected condition that meets the 100 percent VA disability rating
Multiple service-connected conditions that combine to reach a 100 percent disability rating.
Fortunately, even if the VA assigns a 100 percent disability rating, a veteran can still work. The VA does not place limitations in terms of employment on disabled veterans.
Veterans who are unable to work temporarily due to a service-connected condition can qualify for temporary, total disability compensation. This is equal to a 100 percent VA disability rating. Examples of certain conditions that qualify for this rating include:
Hospitalization over 21 days
Treatment or surgery with convalescence time of at least one month
Immobilization of one or more major joints by cast
Postoperative complications
Active cancer diagnosis
Meeting the criteria for 100 percent VA disability rating is difficult but not impossible. Obtaining legal representation can improve your chances of receiving a 100 percent VA disability rating for your service-related conditions.
100 Percent Total Disability Based on Individual Unemployability (TDIU)
If you do not meet the initial criteria, you may apply for Total Disability Individual Unemployability (TDIU). This is a benefit that allows you to receive the same compensation as the VA's 100% disability rate. As a veteran, you can claim this when you are unable to maintain substantial gainful employment because of a disability. To qualify, the VA will evaluate what you earn and compare it to the poverty level. They then use a complex formula to reach a final eligibility determination.
To qualify for TDUI, a veteran must meet the eligibility requirements:
One service-connected condition rated at 60 percent or higher
Two or more service-related conditions with at least one rated 40 percent or higher and a combined rating of 70 percent or higher.
If you do not meet these criteria, there is still one last way to get a 100 percent VA disability. Your lawyer may petition the VA to refer your case to the Director of Compensation Service for extraschedular consideration.
If the VA denies your claim or you disagree with their rating, discuss your case with an experienced VA disability attorney. At the Tucker Law Group, our VA disability lawyers can help you through the appeals process. We can build your case and seek 100 percent disability ratings for you.
Questions About Appealing a VA Disability Compensation Claim? Speak to Our VA Disability Lawyers Today
If you have questions about obtaining VA disability benefits, call us. It is important to speak to an experienced VA disability lawyer at the Tucker Law Group immediately. Our VA disability lawyers can help you obtain the benefits you need. We know how to protect your rights throughout the appeals process.
Call us today at (866) 233-5044 to schedule a free initial consultation. Call us today! Our nationally recognized firm represents veterans all over the United States.